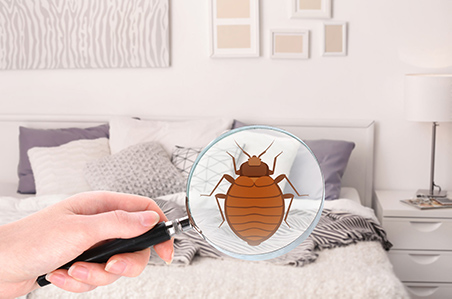 You'll find no end to online guides explaining how to get rid of bed bugs. But without training and experience, it's difficult to accurately assess the seriousness of your bed bug infestation. Most DIY methods won't eliminate bed bugs. Instead, they reduce the population so you don't see them.
Effective bed bug removal depends on the right technology and experience. If you want to avoid months of work that achieve little or no results, call Bugs No More today.
Bed Bugs Are A Nightmare. Eliminating Them Doesn't Have To Be.
Do you think you've got bugs in your bed? Bed bugs don't just live in your mattress. They also make themselves at home in your:
Box spring
Bed frame
Headboard
Bed bugs are literally the stuff of nightmares. They come out at night and prey on human blood. They're also nearly impossible to get rid of without calling in an expert.
End the nightmare once and for all. Call the exterminators from Bugs No More in Buffalo, NY and schedule your bed bug treatment today.