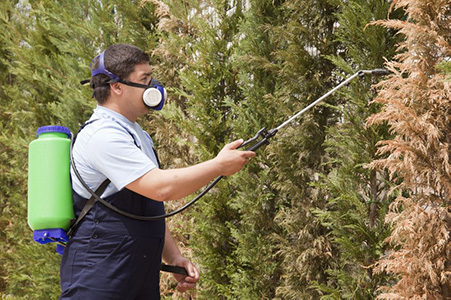 If mosquitoes are making your outdoor living areas inhospitable, Bugs No More can help. In addition to our standard residential pest control services, we also offer a mosquito reduction program. Our mosquito control measures will allow you to venture outdoors without fear of getting bitten.
During the warmer weather months, usually May through September here in Buffalo, NY, we will come out monthly to treat your property to reduce the mosquito population.
Areas included in the monthly mosquito treatment include:
Lawn
Bushes and shrubs
Flower beds
Trees
Home exterior
Other places where mosquitoes may breed
Trust Trained & Licensed Pest Control Professionals
Our pest control professionals are licensed and insured exterminators in the State of New York. We have the training required to identify and treat the pests on your property. Don't trust your extermination and pest control needs to a one-size-fits-all exterminator. Call Bugs No More in the Buffalo, NY area, and let us tailor a pest control solution for your specific property and pest control issue.