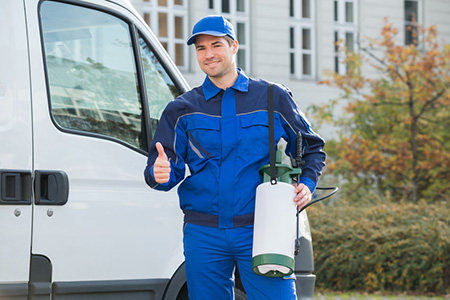 At Bugs No More, we'll never provide you with one-size-fits-all treatment when you trust us to deliver commercial insect, pest, and rodent control. Businesses tend to attract different types of pests depending on the type of business that's being run. With that in mind, we tailor our commercial pest control services to suit the specific needs of an individual business instead of offering them the same services we would offer to someone else.
We're proud of the fact that many Fortune 500 companies have relied on Bugs No More to manage their local pest control needs over the last two decades. We've provided them with emergency commercial insect, pest, and rodent control services as well as preventative monthly maintenance plans to keep pests away from commercial buildings in the first place.
Are Rodents Running Your Business Ragged?
Rats, mice, and other rodents are known to set up shop in business establishments, especially those establishments that operate in the food service industry. Bugs No More can use our years of experience to provide commercial insect, pest, and rodent control to restaurants and other businesses throughout the Buffalo, NY area.
If your business doesn't take a rodent infestation seriously enough, it could put your building, your employees, and your customers at risk. Rodents can:
Chew through electrical wires
Spread deadly diseases
Make messes and leave waste behind
Send dangerous allergens into the air
If you even think you might have rodents running around inside your business, you need to call a rodent control service like Bugs No More. You also need to call us if you spot an insect infestation. We can provide you with pest control solutions to keep your commercial space clean and pest-free.
Set up a commercial insect, pest, or rodent control inspection with Bugs No More by calling 716-228-3663 today.