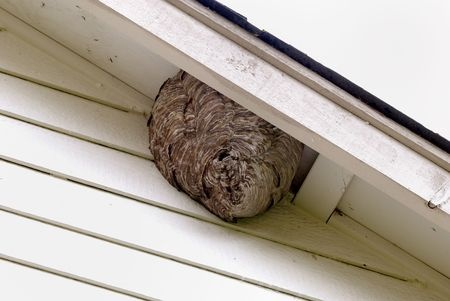 Pests are known to be active in and around homes at just about any time of the year. Various pests and insects are active during all seasons. With about two decades worth of experience, Bugs No More knows the Buffalo, NY area inside and out and understands which types of pests present problems at which times of the year. Let us come to your home, identify any pests on the premises, and provide you with a wasp, ant, and spider exterminator to eliminate your pest problem once and for all.
Bugs No More is a residential pest control company that treats homes for more than just insects; we also offer rodent control and can make mice and rats disappear from your home.
Licensed & Insured Exterminators
Our pest control specialists are all fully licensed and insured exterminators in the state of New York. Each and every wasp, ant, and spider exterminator working for us is also trained to identify pest problems, find the source of them, and treat an infestation as safely as possible. Before we do anything in your home, we'll discuss the situation with you and outline our treatment suggestions so that you feel 100 percent comfortable with our pest control services. Your peace of mind is our top priority, which is why we strive to keep our customers in the loop and use only the latest pest control solutions.
Get Reliable Pest Control In Buffalo, NY
The residential pest control services offered by Bugs No More will protect you and your home against nature's wide array of flying and crawling insects. Burrowing insects, in particular, can present unique problems for homeowners as a result of the damage they can do to structures. When you choose to work with a wasp, ant, and spider exterminator from Bugs No More, you'll be protected from:
Flying and stinging insects
Wood-destroying insects
Stored product pests (often found in pantries)
Mosquitoes
Bedbugs
Fleas
Ants, bees, and wasps
Mice and rats
Don't leave your home open to a pest infestation. Contact Bugs No More at 716-228-3663 today to arrange to have residential pest control services in Buffalo, NY performed.